original image found here
My cousin will be getting married this year, on the 12th of June, and I am one of the bridesmaids. The color that I chose for my dress, their color motif is the colors of the rainbow, is purple. My mum was chosen as one of the principal sponsors too, or Ninang in our native language. We were given choices for what color our dresses will be and since it is my favorite color, I chose purple for mine.
I immediately went online and browsed the worldwide web for a dress inspirations. I found a lot and I will be asking your help to choose what will fit me more. They come in different colors but just imagine them in purple, I'd prefer a lighter shade of purple, more on the lavender shade.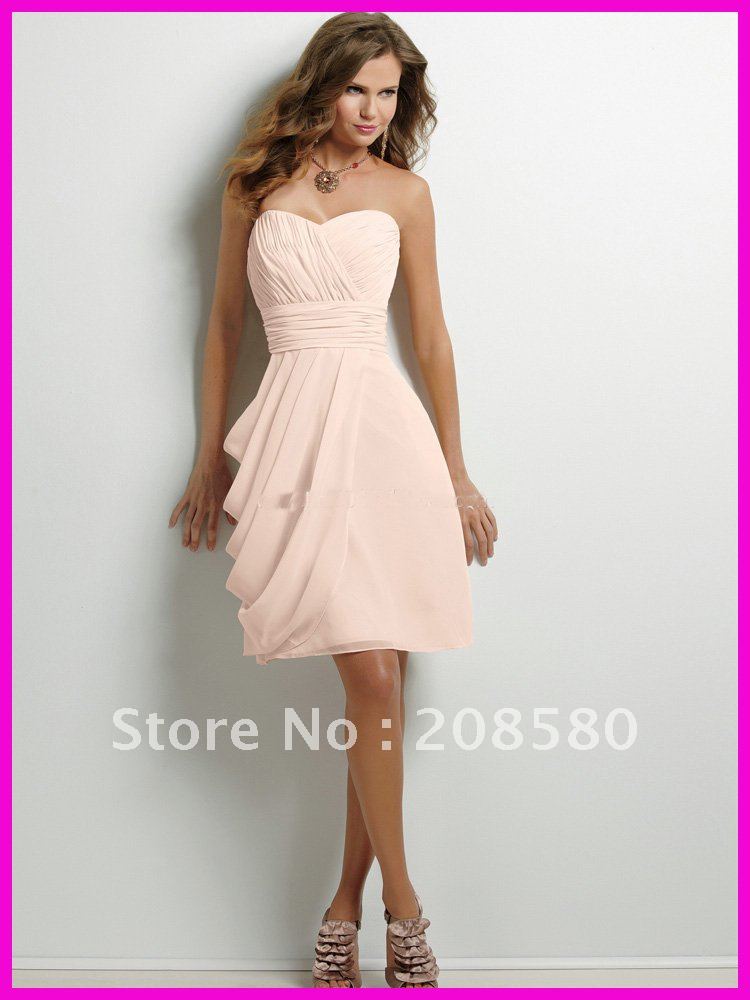 The first dress that I saw is this chiffon dress. I love how it has ruching on the waist which will make mine look and appear smaller. The way the fabric falls on the side of the dress is dainty and lady-like. This is definitely a feminine dress and since it is chiffon, it will definitely flow with the wind since it is a garden wedding. It will definitely look good in lavender.
This is yet another flirty dress because of it's asymmetrical style. I love the gathering of fabric on the waist, which is really flattering by the way. It reminds me of a greek goddess. I can see this is purple or lilac. This is another chiffon ensemble which i find perfect for the theme of the wedding and also the venue. Soft curls or a bun will be the perfect hair style with this dress.
This was a dress that my bestfriend, Ney from , chose for me when I showed her the photos. This is definitely a contender because it has the sweetheart neckline and the shape of the dress with the cinched waist that will make me look sexy. I am quite plump now and a dress like this is such a flattering silhouette.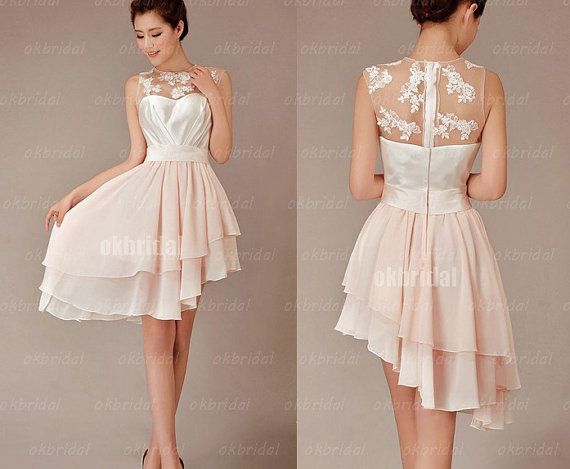 A dress like this that has lace, chiffon and satin in one is a winner. It is flirty but chic at the same time. The lace detail reminds me of the flowers in a garden and the soft flow of the chiffon skirt reminds me of the wind that blows. I can see myself wearing this on that day and I know that this is perfect for the occasion.
A different silhouette and style for the last dress. This reminds me of a yellow bell which can be found in most gardens here in the Philippines. I am not sure if it will look good in purple or a lighter shade but this shape intrigues me. I like it because it will hide my bulges for sure because of the way the bottom part of the dress was made.
Those were my top choices and if you have any suggestions please feel free to leave the link in the comment section. I would love to see your suggestions and I will definitely consider them as one of my choices. I like reading your comments and for this post yours will be a huge part of my decision.
Thank you, for yet another year and another month of love and respect. I hope that you won't get tired of my blog. I love all of you and God bless!
"Over the years I have learned that what is important in a dress is the woman who is wearing it."
— Yves Saint Laurent