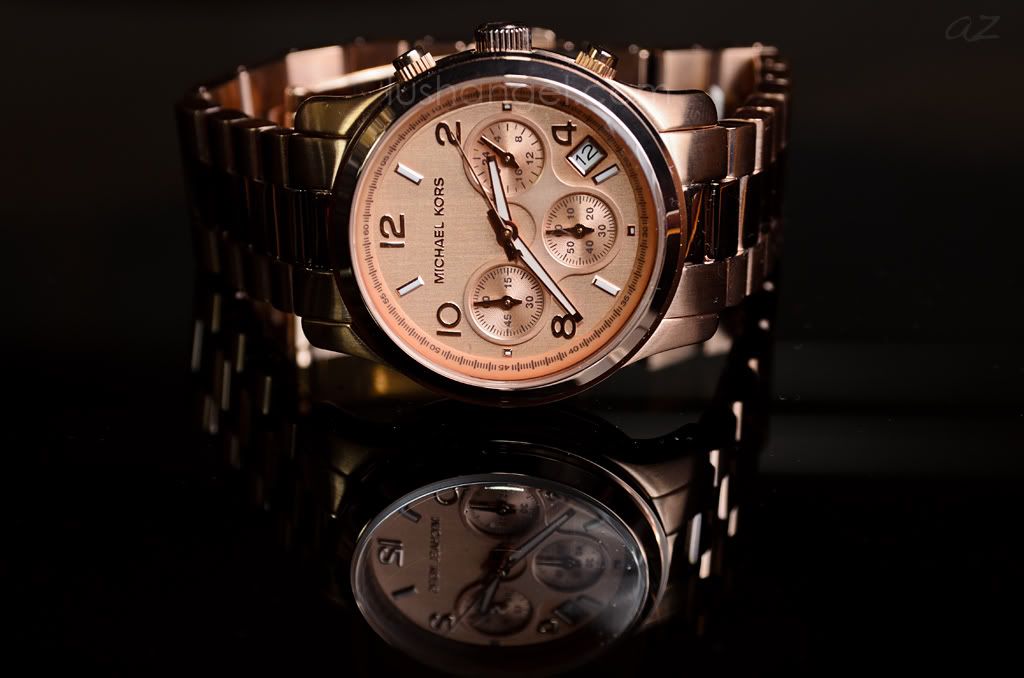 Good day everyone and I would want to let you know that this is a photo heavy post!
I have been listing down my wishlist and I haven't bought any of the items. My parents and I went to
168 Divisoria Mall
and I spotted one of the items on my wishlist. A watch is essential to every person's wardrobe. It does not only tell you the time but it also adds bling to your outfit. I know that it is just a replica but I know that in the years to come I will be able to buy the legit watch.
I first saw this watch, which is the
Michael Kors
Rose Gold
watch, from
Thatsheart
. I saw her wearing a fab arm candy with that watch. I have been into boyfriend watches for months now because it is stylish and fab. The rose gold color of the watch is very feminine, because of the fact that it is too big for my wrist, it does give a girly touch to the watch.
Here are photos of my watch (just a disclaimer, I bought it with my own money for P 1,200).
I am so excited to wear this watch and to stack a fab arm candy along with it. I will look for items that I can wear with this.
Any suggestions on arm candies? Let me know in the comments below.
Thank you so much for reading lovies. God bless all of you.
Stay gorgeous!
"Never dull your shine for somebody else."
― Tyra Banks